Invisacook - Invisacharge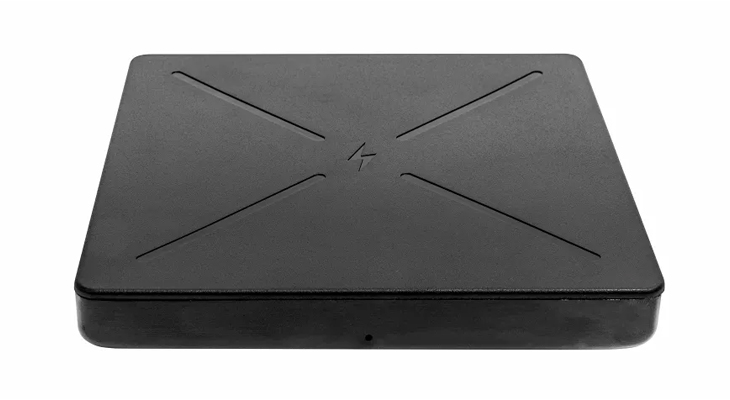 All you have to do is place the mobile phone on the InvisaCharge Station and it will be charged. InvisaCharge allows you to charge any compatible device wirelessly.
Producer: Invisacook USA
Prices for Invisacook - Invisacharge:
190,40 € incl. VAT
InvisaCharge is the future. Thanks to InvisaCharge, tangled cables are finally over. The invisible chargers make charging your phone so much easier.
Customer Satisfaktion
5
out of
5
Stars.
InvisaCharge - InvisaCharge Invisible wireless charging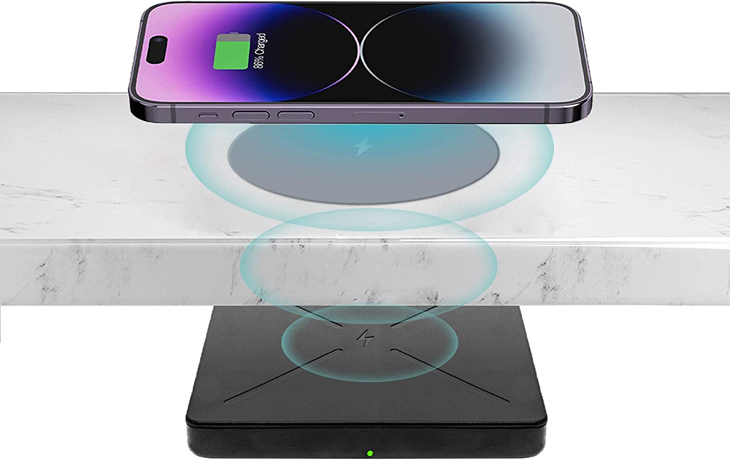 We all have our own ways of recharging our energy on a personal level. And for many, the time you spend in the kitchen, cooking and preparing food, serves as nourishment for the mind and body alike. So if you're busy charging in the kitchen, why shouldn't your phone do the same? It's time to optimize your kitchen's ability to enliven your life, from tactile cooking experiences to complementary technological products.
May we introduce: InvisaCharge
Go with the flow
Qi-Power technology, aptly named for the Chinese word for "flow of energy", is the new industry standard for wireless charging of devices. And thanks to InvisaCharge, our new Qi charging installation, charging your phone or other smart device is as easy as placing it on the countertop while you work.
From your kitchen countertop to the bedside table or other commonly used surface, InvisaCharge ensures you can charge with ease...and without the constraint of cords or pads.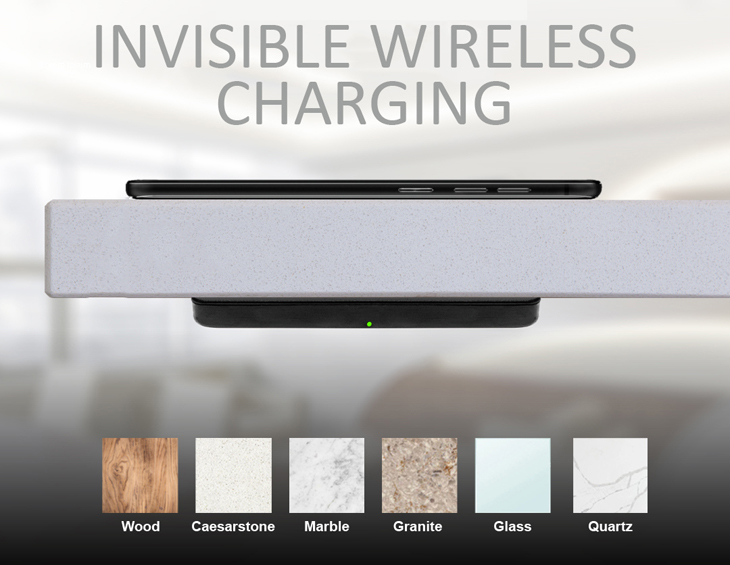 InvisaCharge offers lasting efficiency and a better battery
While most Qi chargers only work with an external pad or stand that your device needs to make contact with, the InvisaCharge uses our Invisacook technology to give you an easy way to charge by working from underneath your countertop .
Many Qi chargers only work through materials thinner than one centimetre, InvisaCharge can be installed under any solid surface material up to three centimeters and does not require additional pads or devices to facilitate charging.
How does InvisaCharge work?
Each InvisaCharge unit has a mounted plastic holder that houses the power supply, which operates at 110 volts.
But keep your eyes open! The future version of the InvisaCharge device will have a built-in rechargeable battery to make the device truly portable for all your wireless charging needs.
InvisaCharge installation video
InvisaCharge does not require a booster sticker unless the material is thicker than 2cm (20mm). With the Booster Sticker, InvisaCharge can even charge through a 5 cm thick worktop.
Click Video Link to watch the installation video to install with the booster sticker.